The legendary Paul Bunyan and his friends have been watching over the Brainerd, Minnesota, area for over 60 years. Tourists of the city can visit the 26-foot tall talking and animated Paul Bunyan at Paul Bunyan Land. The park is full of 40 amusement rides and attractions like a Ferris wheel, long train ride, tilt-a-whirl, and much more. You can even stop by Pioneer Village to view 30 buildings dating back to the late 1800s to learn more about the history of the land.
Brainerd is a city that appreciates the arts. Visitors can stop by the Crossing Arts Alliance, a local arts agency that is a gateway to the arts in the lakes area. Brainerd is close to the Mississippi River and Gull Lake, making it very popular for visitors to enjoy the water with a Diet Coke from Viking Coca-Cola while fishing, boating, and swimming. The northern city is also home to the largest racetrack in the upper Midwest, the Brainerd International Raceway. The track is so popular because once a year, the Lucas Oil NHRA Nationals stops at the raceway. The world's best drag racers come to Brainerd to drive for over 100,000 fans every August.
7842 Industrial Park Rd S
Baxter, Minnesota 56425
218-829-2204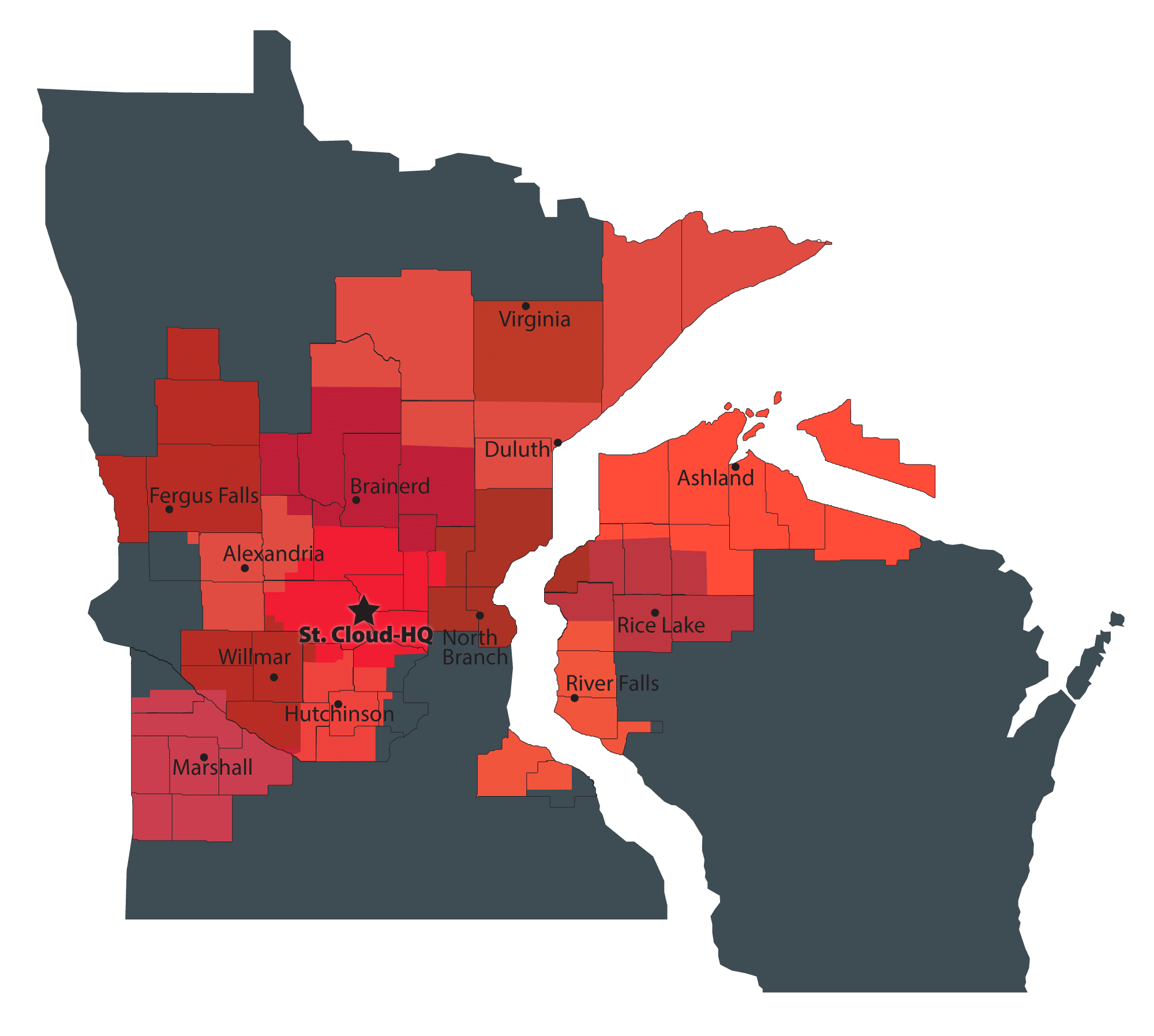 As part of our ongoing effort to develop and strengthen our relationships and connection with consumers, customers and team members we invite you to contact us directly with any questions, comments or concerns. We are here to make sure your experience with Viking Coca-Cola is pleasant, worry-free and enjoyable.