With strong Scandinavian roots, Alexandria, Minnesota, has several tourist destinations across the city. Sightseers can visit a 28-foot tall Viking statue in Big Ole Central Park. The statue, Big Ole, was built in 1965 to commemorate the local belief that Nordic explorers visited the city in the 1300s. Across the street, tourists can stop by the Runestone Museum, which features dozens of exhibits highlighting Norse history. The museum even holds a forty-foot replica of a Viking ship called the Snorri. You can even visit Viking Speedway to see a part of the community while watching five different sanctioned classes.
Because the city is a fan of all things Vikings, you can bring a cooler of Viking Coca-Cola products to visit Alexandria City Park and take advantage of the public swimming beach, playgrounds, picnic areas, and fishing piers with the family. The park is located between Lake Agnes and Lake Henry, allowing visitors to choose from a variety of spaces to meet their scenic needs. Visitors can also head to the iconic Elks Lodge in Alexandria to play a game of golf, swim in the pool, or grab a bite to eat. Viking Coca-Cola has been a member of the Lodge for 10 years and we highly recommend their services. Alexandria is even a hot destination for hockey fans. The city is the home to the Blizzard, a Junior A team in the North American III Hockey League, and Viking Coca-Cola is a proud sponsor of the team. Wintertime visitors can enjoy Blizzard games with a Coke product in hand. 
1206 36th Ave W
Alexandria, Minnesota 56308
320-763-6571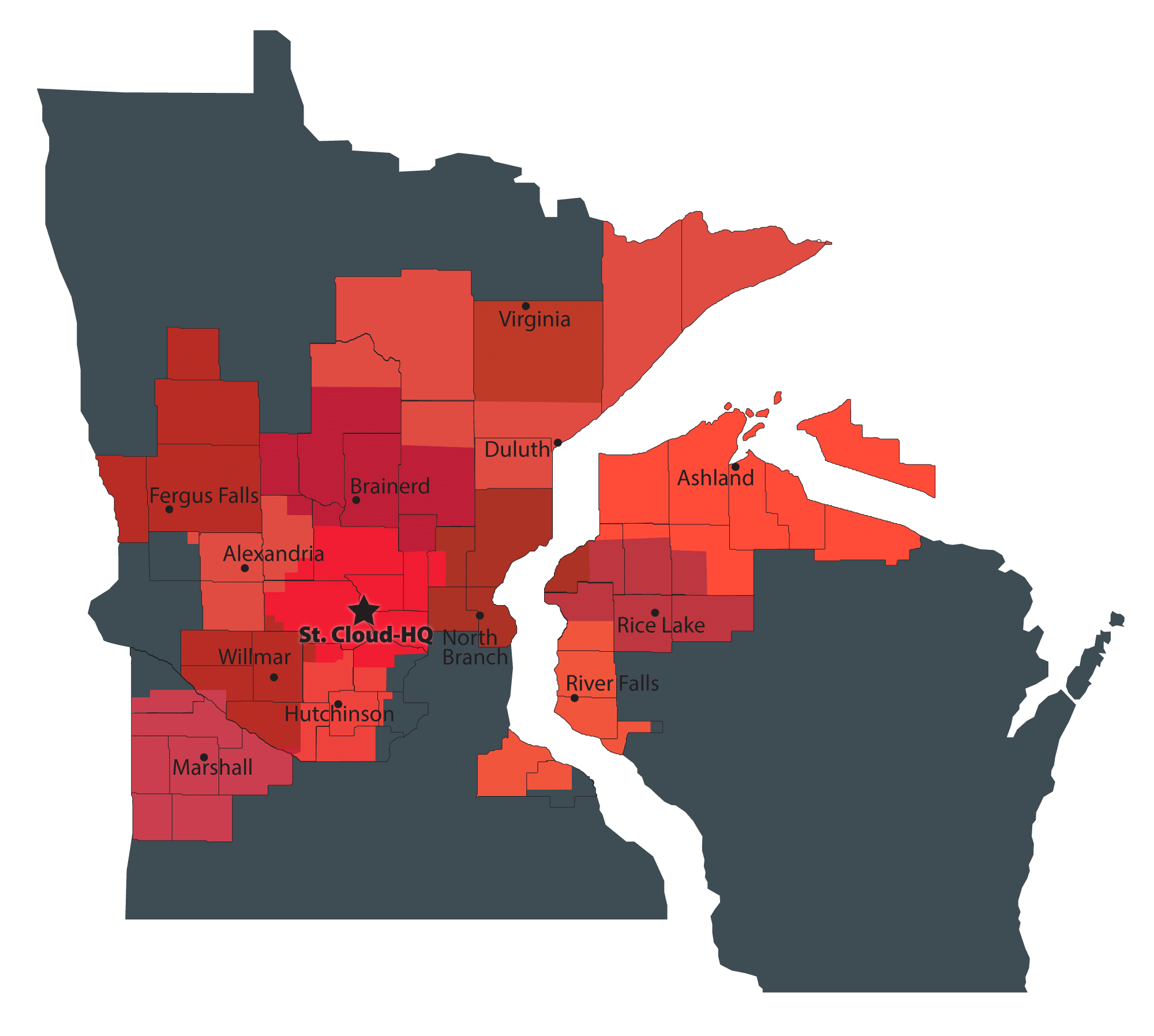 As part of our ongoing effort to develop and strengthen our relationships and connection with consumers, customers and team members we invite you to contact us directly with any questions, comments or concerns. We are here to make sure your experience with Viking Coca-Cola is pleasant, worry-free and enjoyable.